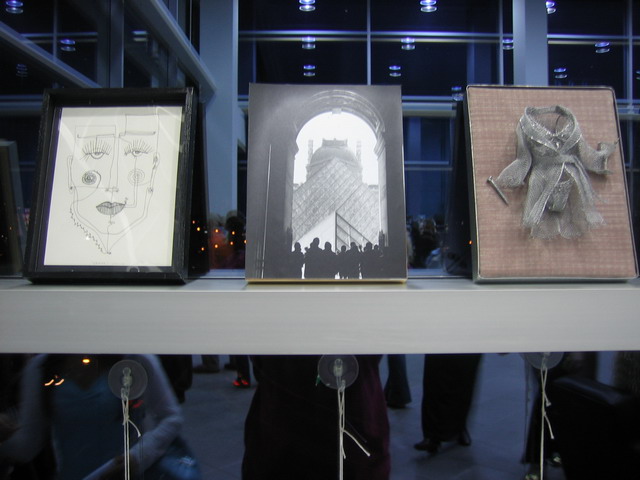 Photograph captured at the "Little Art Show", an annual silent auction of more than 150 original works of art, presented to established and emerging fine artists, art collectors and cultural new-comers in the Broadview Area.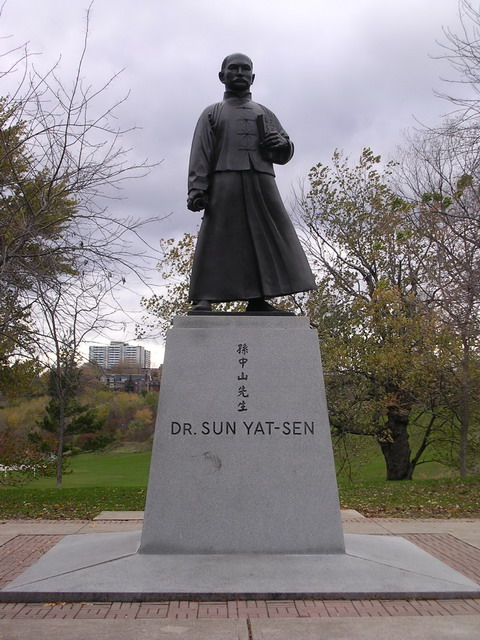 Statue of Dr. Sun Yat-Sen of the Chinese community located at China Town East along Broadview Ave. Dr. Sun Yat-Sen led no less than ten uprisings and also led the task of overthrowing the tyrannical Chi'ing Dynasty.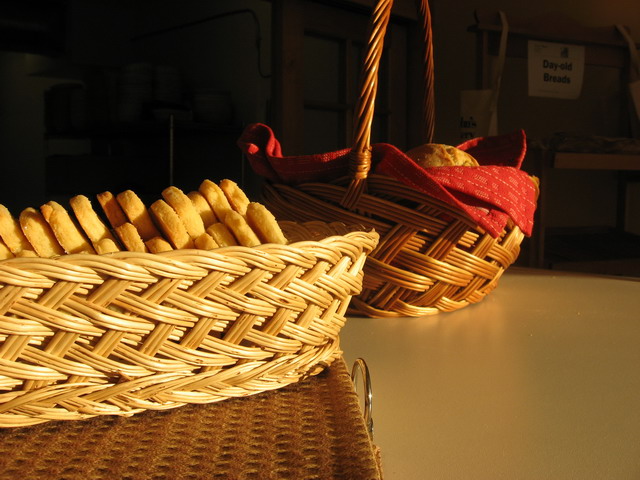 Freshly baked loaves of French style bread prepared at St. John's Bakery - one of Toronto's finest and most unique artisan bakeries.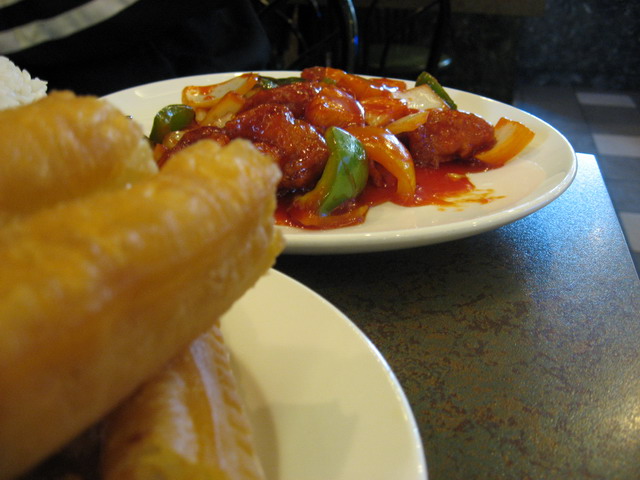 Delicious authentic Chinese food prepared at the Pepper Chili's restaurant.
Park Hill Place encompasses Broadview's community feeling as residents go to the store not only to shop but to see their neighbours. The wood carvings in front of the store were made by the store owner himself.
Capture of Broadview's residential area featuring houses built more than 40 years ago.
Scenic view of people walking along Broadview's famous Riverdale Park.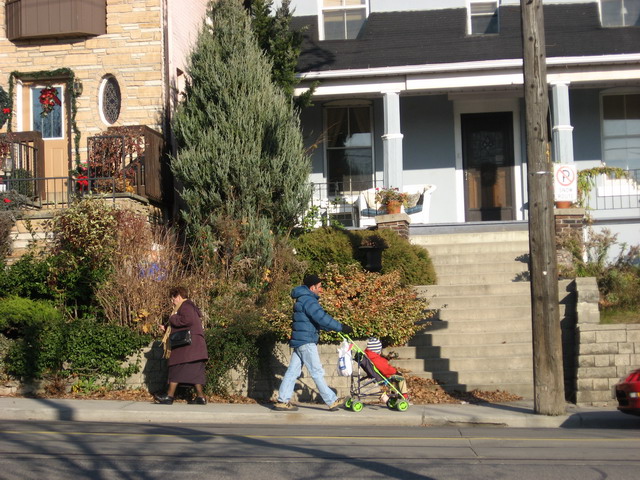 People walking along the historical residential stretch of the Broadview Area.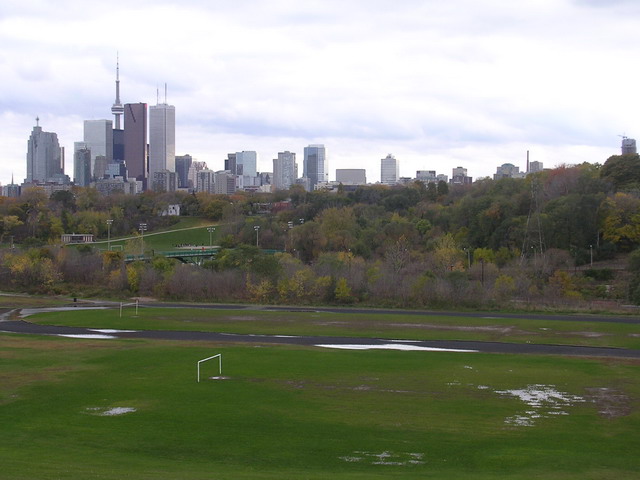 Picturesque view of Toronto's cityscape featuring the Don Valley Parkway.